It is truly said that with abundance comes consequences. Corbett tiger reserve (CTR), known as the habitat of The Royal Bengal Tiger, has the world's highest density of tigers. The last all-India census in 2010 estimated 18 tigers per 100 sq km here. There is a noticeable high concentration of jungle resorts in Jim Corbett in the recent times.
No one actually keeps a track but there are now at least 100 properties in business as 'Safari resorts in Corbett' and 'Wildlife resorts in Corbett' to new resorts coming up every season. Over the decade passed by, the encroachment of bordering forestland and obstruction of wild animals' access to water bodies and adjacent forests has become too common along the Ranikhet road on CTR's eastern boundary. Now, the land mafias are beginning to buy vast tracts right inside the reserve. Almost every portion of land along the 17 km stretch of the Ramganga River— from Dumunda to Nagtaley near Marchula — in CTR's Durgadevi zone has either been bought or is up for sale.
Wildlife resorts in Jim Corbett National Park
Encouraged by a negligent and corrupt administration, the mafia, in conspiracy with a section of the state's power elites, is compelling the villagers who long uninhibited these lands of revenue villages inside the tiger reserve, to sell their land. While the land deals stand legal on papers, every other concerned rule is being exploited and bent to allow construction and drive business far inside CTR. New forest roads are being cut inside the reserve itself without the permission from Supreme Court. Stone and sand are being extracted from the Ramganga River. Even long stretches of the Ranganga River and forests are now being used as private property to amuse tourists.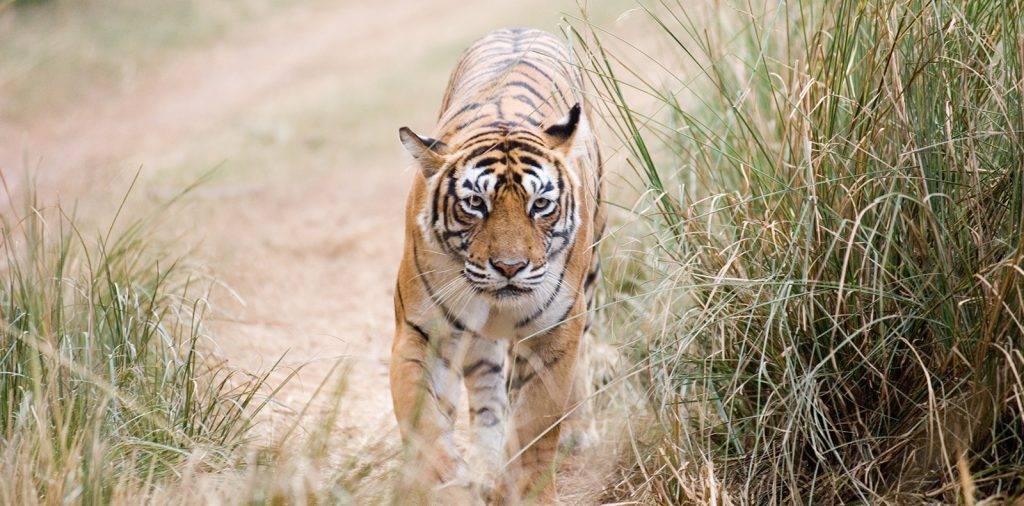 Villagers who are keen to set up their own ecotourism units in the area are being hassled and kept out, in case the domination of the big resorts gets compromised. While upset locals are selling off their land at a dirt cheap rate under pressure, the mafia is keen on "cutting plots" with appalling mark-ups of 400-1,600 percent for the outsiders for setting up tiger safari resorts in Jim Corbett.
Multiple local sources acclaim that the buyers include India's who's who and among them a young royalty who is the son of a former BJP chief minister, a young member in the Parliament who lost his illustrious father in an accident, and is a former husband of one of the country's most controversial corporate lobbyists.